360 Photo Booths For Sale
Start Your Photo Booth Business with the Best 360 Photo Booths on the Market
Looking to Start A Photo booth Business?
Spin 360 Photo Booths are Revolutionary in the event industry. Whether you're looking to start a business or add to an existing one, we have the latest 360 Photo Booths for Sale.
VS Booths 360 is committed to helping you start a business with low start up costs and a high return of investment. If you are an existing business we're dedicated to helping you grow your business with the different options we have with our platforms.
From budget friendly manual spin booths to our sophisticated automatic spin booths we have the platforms that fits your needs. 360 Booths are changing the industry and we want you to be a part of it.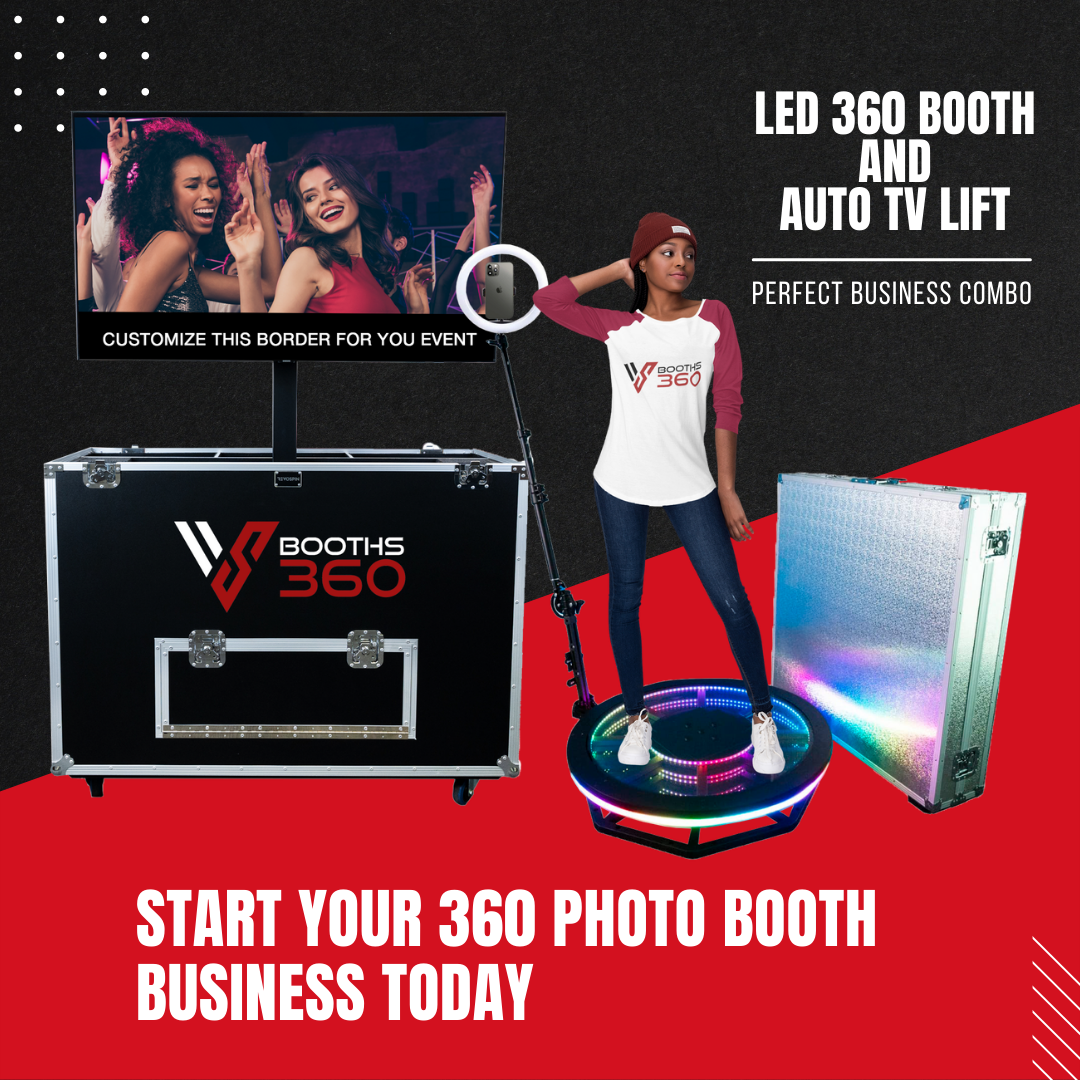 HOW DOES A 360 PHOTO BOOTH WORK?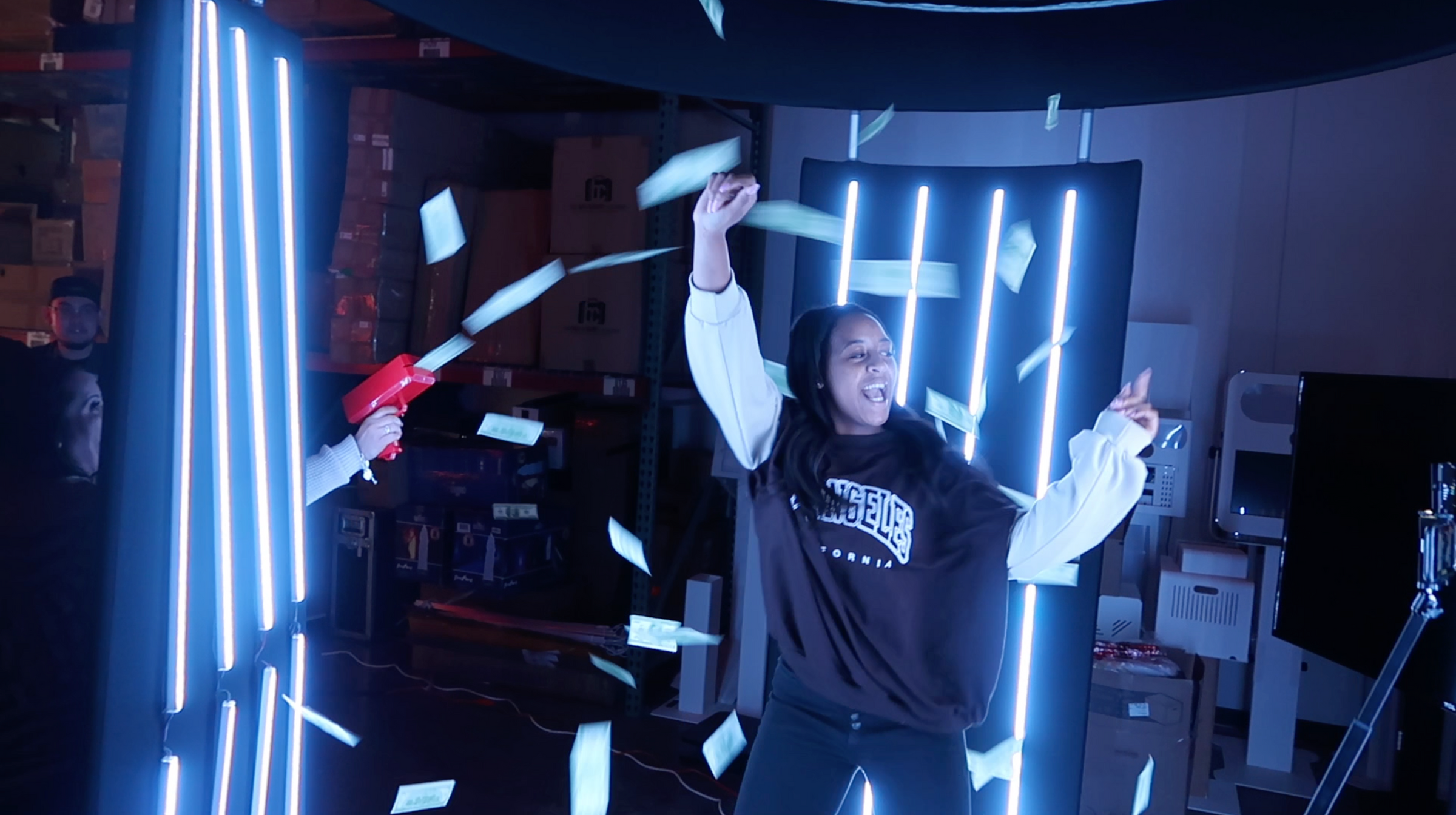 DO YOU WANT TO ELEVATE YOUR NEXT PARTY TO ONE YOUR GUESTS WILL NEVER FORGET?
Buy the 360 photo booth for sale now!
Shop 360 Photo Booths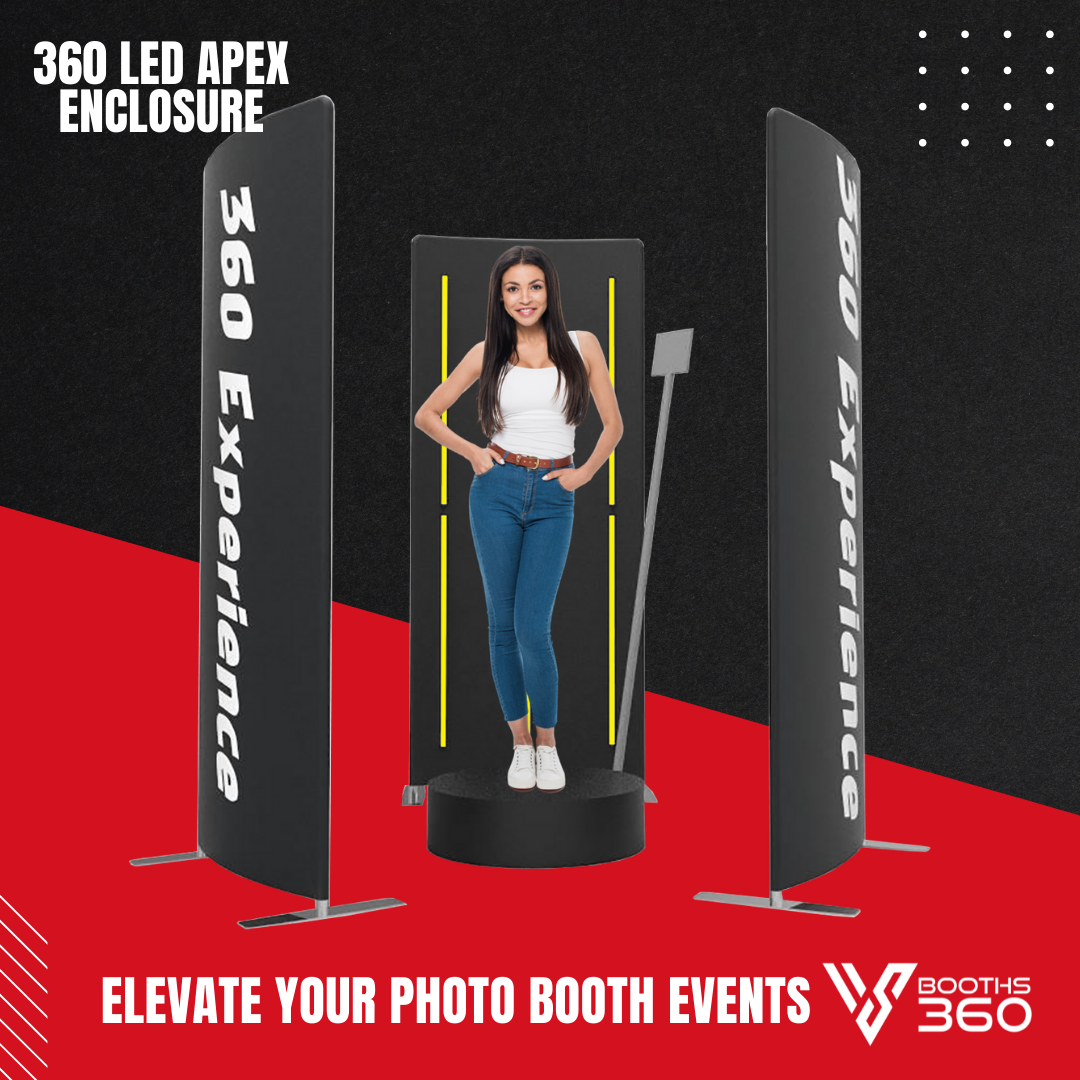 WHAT IS THE 360 PHOTO BOOTH?
The 360 photo booth is one of the most groundbreaking inventions for the event industry. Everyone wants it for their event to offer more fun to guests and audiences. If you don't know what automatic or manual 360 photo booths are, you are in the right place.
In simple terms, a 360 photo booth is a camera booth that offers a whole new experience of taking pictures
to users. The guests have to stand on the elevated platform, and a slow-motion arm will capture the video from each angle. If you are looking for the best 36 photo booth for sale, you must opt for VS Booths 360.
That is because we use the latest photo booth technology that comes with an attached arm. The arm will rotate around the stationary platform to capture a high-quality 360 view of the guest. The best part is that this will be done in seconds, after which your guests can share the pictures.
Our 360 photo booths offer the most revolutionary results that will elevate your event in no time. If you
want something in your next event that your audience will love and talk about with their friends, you must opt for our 360 photo booth.
WHY BUY A 360 BOOTH?
As a business, your primary aim must be to stay ahead of your competitors so more people can opt for your business. With so many endless options in the market these days to attract new audiences, you can use the power of a 360 photo booth. You can install the booth at any trade show or event where your target audience will be present.
When your target audience sees the photo booth, they will want to try it out and see what it is all
about. It will make your business booth a must rent, and many more will book. So, if you want to achieve your marketing goals and be the center of attention at the event, there is no better solution than a 360 photo booth.
When your audience makes fantastic 360 photo booth videos, they will want to share them on social media platforms. When they do, this will be free social media marketing for you. After all, your booth will reflect your brand, and many people will be seeing it in the video.
360 Photo Booth App for Your Photo Booth
What is a 360 Photo Booth without a proper 360 photo booth software? We provide a one month free trial of one of the best softwares in the market to get your photo booth business off the ground and running.
Customize your 360 photo booth events with your own overlay template on the app. Add music and share the finished 360 photo booth video.
360 Photo Booth Enclosures
WHAT'S THE DIFFERENCE BETWEEN MANUAL AND AUTOMATIC PHOTO BOOTH?
Manual 360 photo booth has its advantages. The manual 360 booths has no cords and doesn't need to be plugged in. You can place the booth anywhere without having to worry about plugging it in or gas generators to keep your booth running. You will also notice that VS
Booths offers the most affordable manual spin 360 booths. However, it would
help if you remembered that this booth would require an operator to push the
attached arm for creating a 360 video manually.
Of course, that doesn't mean
you have to push the arm with a lot of force. All you have to do is give it a slight push, and then the 360 rotating mechanisms will do their work. We offer
the manual spin 360 booths on two platforms: 27 inches and 35 inches.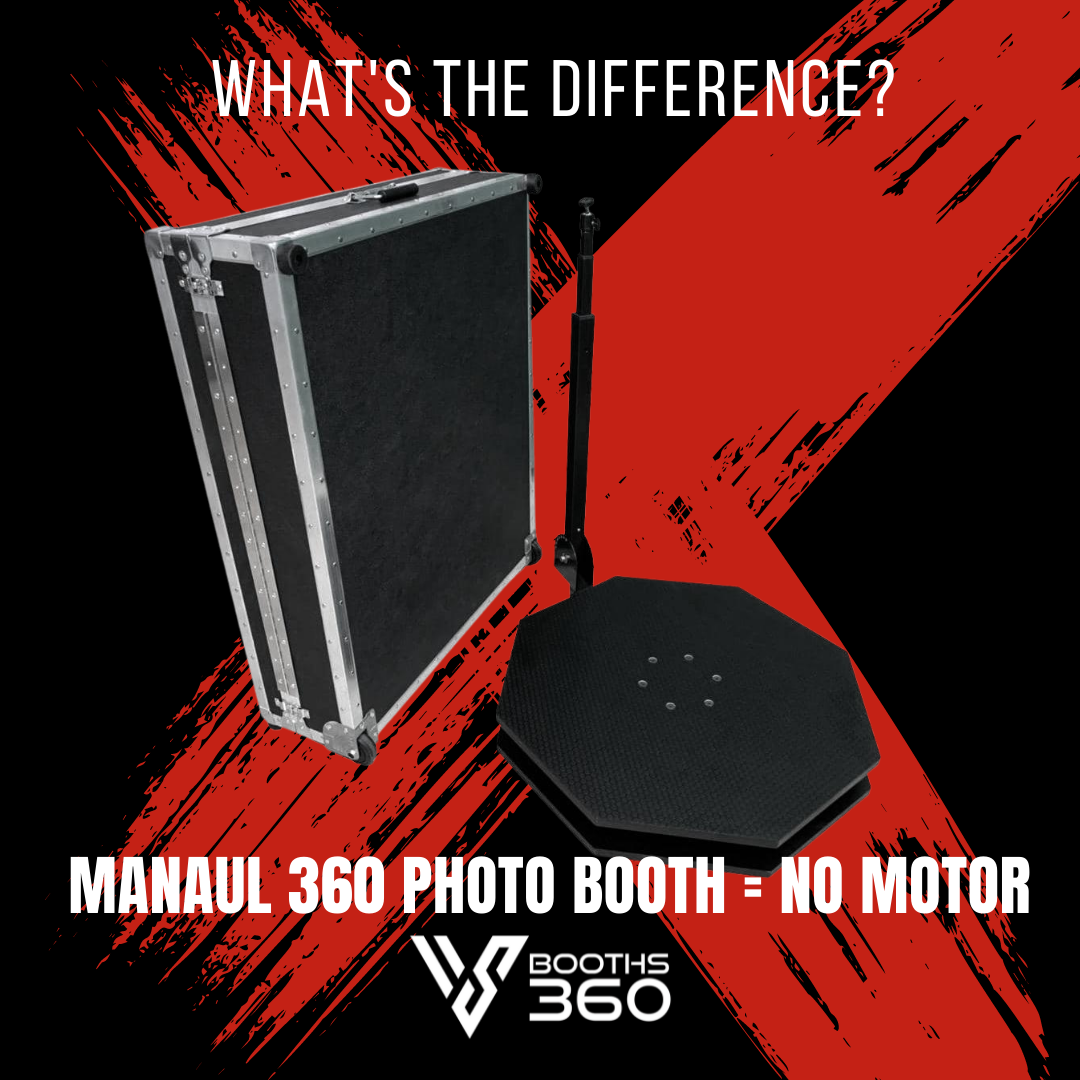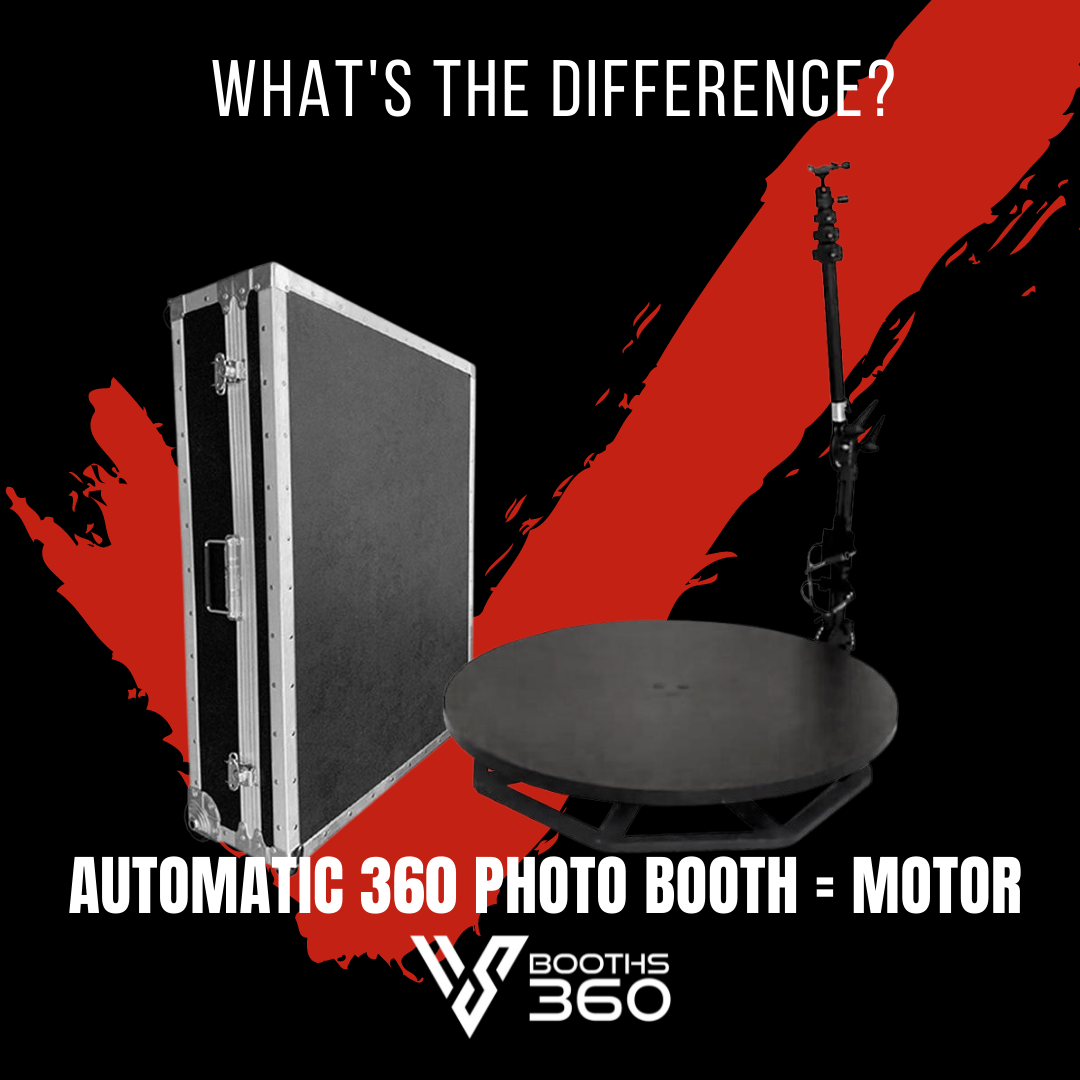 WHAT'S THE DIFFERENCE BETWEEN MANUAL AND AUTOMATIC PHOTO BOOTH?
The automatic 360 photo booth has a motor and is controlled with a remote control to start and stop the arm. The large platform can hold 3 to 4 people with a capacity of over 800 pounds.  This 360 photo booth provides a wow factor to the event that will grab everyone's attention at the event.
FEATURES 
✅ Fully Automatic with Remote
✅ Case is Included
✅ Accommodates Guests Of All Sizes 
✅ Easy Setup and Transport
✅ 1 Year Manufactures Warranty
Our 360 booths are made for portability and easy set up. All our booths can easily be set up in minutes at the events. With the portable travel case with wheels you can do events anywhere.
Customers and audiences
always want to feel a part of your brand and know that you value them. Using the 360 photo booth is the best way to enhance engagement and interaction with your audience at any event such as birthdays, weddings, graduation parties and more.
If you want the best 360
photo booth for your next event, be sure to get in touch with us as soon as
possible. Our support team is available at all times and will be more than
happy to help you out with any queries you might have in no time.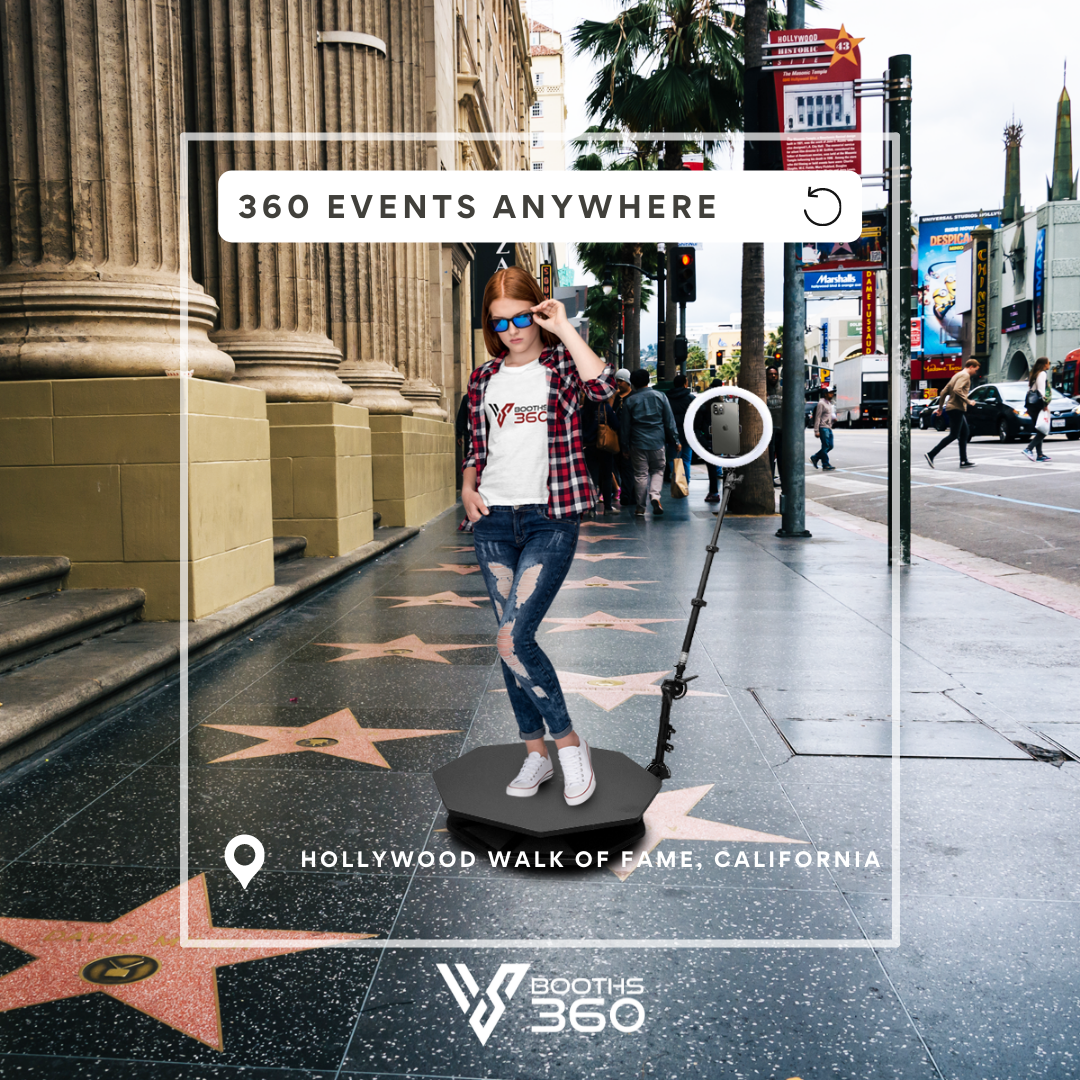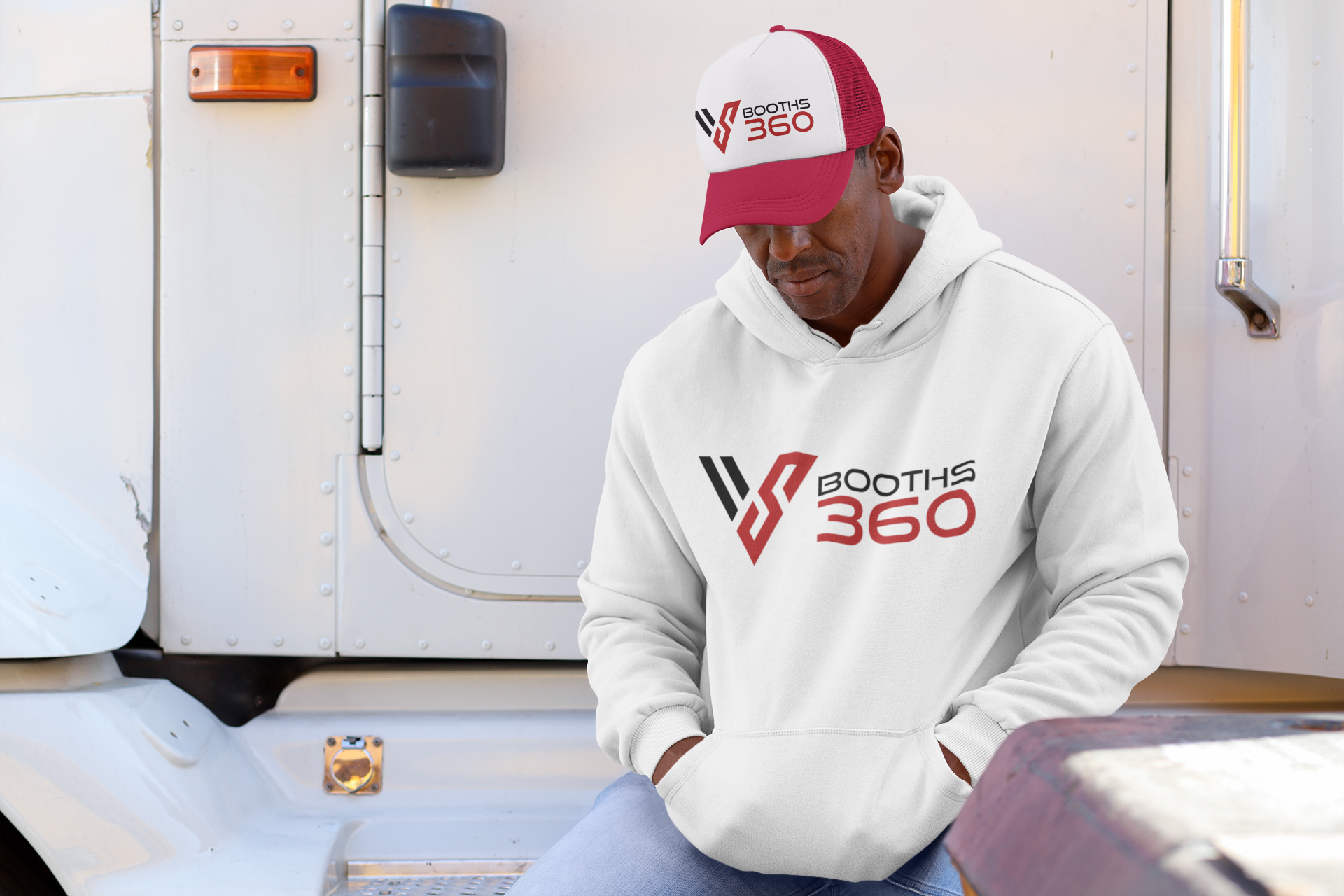 LIMITED TIME OFFER
FREE DOMESTIC SHIPPING
Shipping Restrictions may apply in some states such as Hawaii and Alaska. Contact us for more details.
WE SHIP WORLDWIDE
Where ever you are, rest assured that you can get a 360 photo booth in your hands. Our 360 photo booths ship in more than 120 countries. We work meticulously to explore each country's laws and regulations and policies to ensure that everything runs smoothly.